Midwest Invest Realty Group
About Us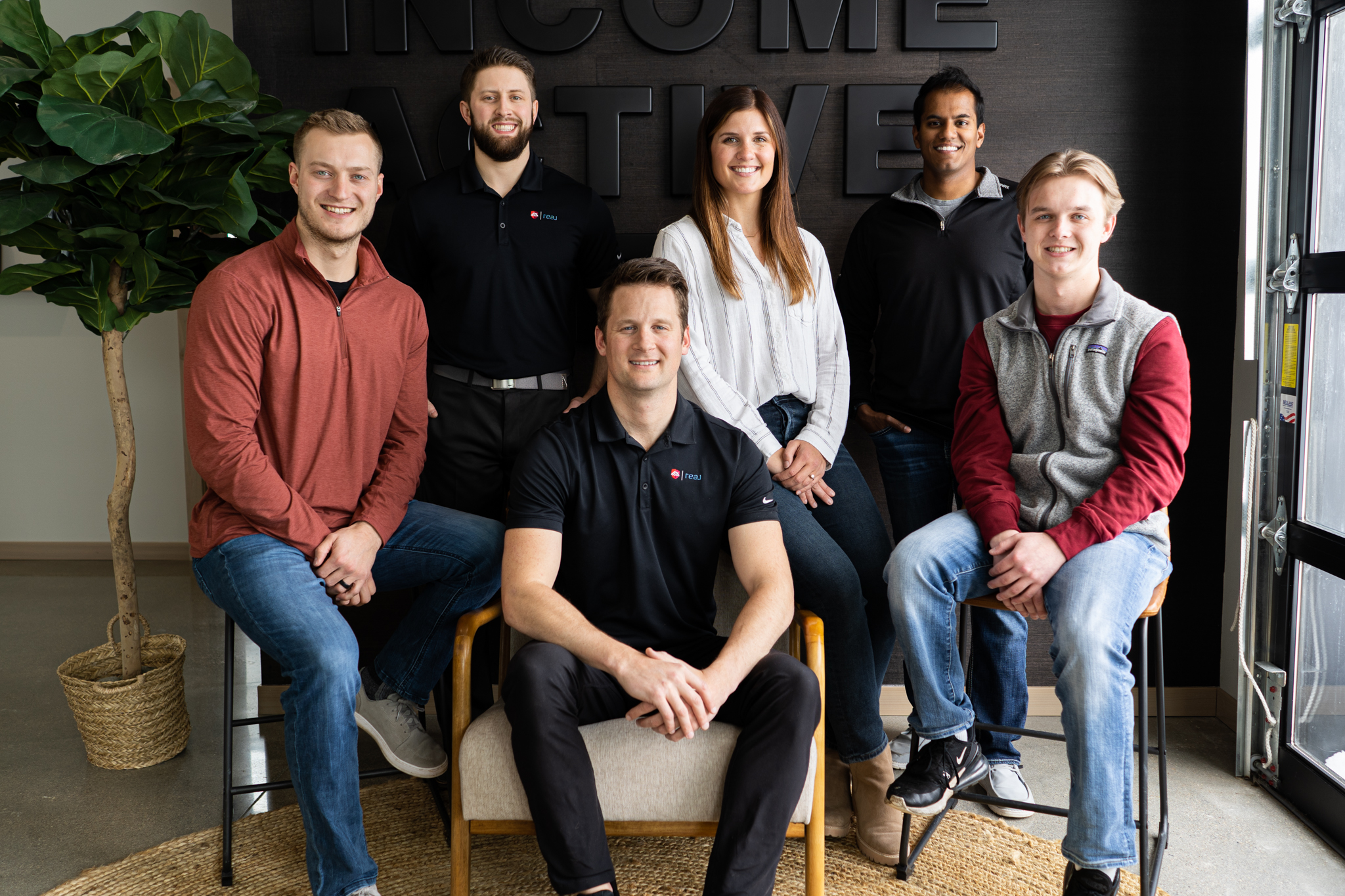 Midwest Invest Realty Group began with a Vision and a Speciality.
Our Vision is to serve clients like they are our family, period. We want to be your one-stop shop for real estate! Whether you're looking to sell your home, trying to buy an existing home, or even build something new, we want to bring you our experience, responsiveness, and energetic hustle.
Our Specialty is something we are passionate about: real estate investing. If you share this passion with us or are just beginning your journey down this road, we'd love to have a conversation with you. We have thousands of hours of experience investing in real estate locally and nationally. Whether you're buying your 100th unit or your first rental condo, we want to be the team that helps you achieve your real estate investing goals!
Schedule a meeting with one of our ROCKSTAR Agents today to 'Start your Journey' with Midwest Invest Realty Group!
---
Meet The Team

Kyle Reedstrom
Owner/Team Leader
Phone: 605-949-2763
License Number:
ND: 9187 | MN:
40682683
---
Kyle has been in the real estate game since 2015, helping people buy and sell houses while also developing his interest in real estate investing. Kyle currently resides in West Fargo, ND, where he and his family enjoy their home on four acres of land just west of town. When his wife, Hayleigh, daughter, Rosie, son, Wesley, and two golden retrievers, Piper and Gracie, are not enjoying the property, you can find them spending quality time at their family's lake home in South Dakota, skiing in the mountains of Montana, or enjoying the Arizona sunshine during the winter months. Outdoor activity, travel, hunting, and recreation have become apriority for Kyle and his family as they've chased the life they've always wanted to live.
---

Hayleigh Reedstrom
Buyer Agent/Listing Specialist
Phone: 701-200-2088
License Number:
ND: 10845 | MN:
40760613
---
Prior to starting in real estate with Midwest Invest Realty Group, Hayleigh worked in the world of numbers being a CPA. She went to school and received her masters of accountancy, then starting to work as a public accountant before working as an accountant for the public schools. Along with being an agent with Midwest Invest Realty Group, she also works with First Door, helping people who can't traditionally qualify for a home loan to get into their first home.
When she's not working, Hayleigh enjoys spending time with her daughter and husband, being outside and active with activities from snowboarding to running, taking walks or throwing the frisbee for her two golden retrievers. Lately, she's been tackling some home renovation projects with her own home and rentals and has been able to explore her interest in giving a space new life and making homes feel cozy and inviting!
---

Jory White
Buyer Agent/Listing Specialist
Phone: 701-840-8646
License Number:
ND: 10706 | MN:
40760614
---
Before joining the Midwest Invest team, Jory's primary role was and still is being the Operations Assistant for Kyle Reedstrom. When he started working for Kyle, they were not sure what this role would become. Fast forward to now, Jory has been helping Kyle run his businesses in the real estate world successfully, and they are creating new ones like Guardian Property Management.
When Jory's not working, you can find him enjoying the gym, watching or playing sports, reading business and self-improvement books, and shredding up a mountain or two on his snowboards. A big dream of Jory's is to own a Tesla Model 3 and take two trips a year to a new place. He's working towards the goal of financial freedom, using real estate as the vehicle. Jory wants to be able to live his life freely and not have to decide what he can and can't do because he does not have the money. Eliminating this conversation of "can we, can't we" and solving the money problem is a goal he is extremely passionate about.
---

Austin Haas
Buyer Agent/Listing Specialist
Phone: 320-305-2599
License Number:
ND: 10908 | MN:
40763532
---
Austin recently got into the real estate game this last summer after finding a new passion for investment real estate. He has had an exciting last few months, getting engaged to his fiancé, Brooklyn, switching careers into real estate, and most recently obtaining his real estate license!
Outside of work, Austin loves spending time with his fiancé, tailgating for Bison football games, playing guitar, lifting weights, and playing all different kinds of sports. If you mix in heading out to Otter Tail Lake in the summer, Austin's life is made. Austin has been looking to make his transition into real estate for a while now. He has been excited to finally see how real estate can change lives, while also getting to meet new people. From finding investment properties to someone's first home, he is excited to help people in any way he can!
---
Licenses
Branch Office
License Number: ND: 3353
Joshua Boschee
Danny Brown
License Number:
ND: 10102
Garret Meehl
License Number:
ND: 11199
Matt Zimmerman
Ryan Rettig